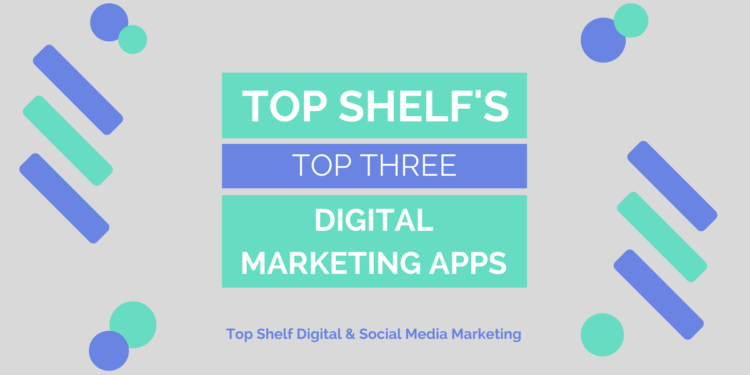 It's no secret that digital marketing happens outside of the traditional 8-5 business hours, especially as more and more brands are catering to an international audience. At Top Shelf, our team is spread across Eastern – Pacific time zones, so flexibility and digital marketing apps are a huge part of our culture. Here are our top three favorite apps:
Facebook Pages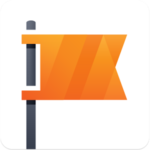 We don't leave the office without this crucial digital marketing app – it's a must-have for anyone managing a business Facebook presence. Not only can you post on the fly, you can access scheduled content to make edits and amend your publishing timetable. The app also shows basic insights, allows messenger inbox access, and page notifications. For marketers managing several pages, this app makes it easy to toggle back and forth between brands.
Hootsuite
We couldn't survive without this app and we use it daily. For a small per-user fee, Hootsuite offers access to a range of social media platforms including Twitter, LinkedIn, Facebook and Instagram. We do most of our Clients' bulk scheduling from computers, but this digital marketing app makes it easy to administer changes when we're away from our desks. Additionally, Hootsuite ties into Instagram so that marketers can pre-schedule content to be published live at a later time.
Aviary
There are lots of photo editing apps out there, but we use this one the most. The filters make it easy to improve image quality, correct discoloration and ultimately put your best graphic face forward. Aviary comes with standard editing options, cropping, and transformation tools. In addition to a basic set of frames, stickers and effects, more can be downloaded from the "supplies" section of the app.
Bonus App: Facebook Ads
At Top Shelf, we prefer to create and manage Facebook advertising from a computer, but we still rely on Facebook's ad-specific app occasionally. It's great for monitoring ad results mid-campaign and adjusting appropriately. Facebook ads makes is possible to create a new campaign or edit an existing one's target audience, budget, schedule, and more.