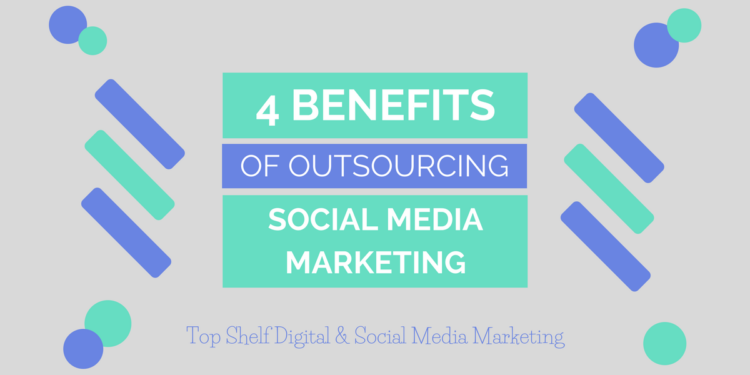 There are lots of reasons decision makers are outsourcing social media marketing. One of the principal motivating factors for hiring a social media marketing agency is almost always a lack of resources – financial or personnel. The first step to success is identifying gaps between a company's current social media strategy and the digital marketing goals it hopes to achieve. Smart brands recognize the value partnering with a professional agency, and leverage the relationship to the benefit of their bottom line.
4 Reasons Outsourcing Social Media Makes Sense
Outsourcing Social Media is Cost Effective
Managing your brand's social media marketing internally typically requires a dedicated staff member or team to share the many responsibilities. Strong, full-service agencies serves as a social media manager, copywriter, graphic designer, search engine optimization specialist and social media advertiser. Imagine the cost of hiring people to fill all of those roles and the time it would take to manage them! Not only do agencies spread fixed costs across several brands, they often designate one person as the project manager. This gives the in-house staff one point of contact and ensures things don't slip through the cracks.
Outsourcing Social Media Keeps Your Finger on the Pulse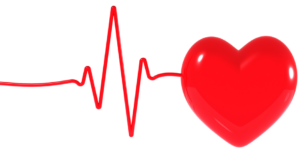 For Directors who oversee multifaceted communications strategies it's nearly impossible to stay up-to-date on the latest developments. For example, these two things affected digital marketing in the last 12 months: Facebook Open Graph & Google Possum. This is especially true when several social media platforms are being used. Enter the agency, which is focused on one thing – social media! As a strategic partner, an agency can alert you to industry innovations that may help or hurt your brand. They know how to maximize budgets and leverage trends to achieve goals. From improving the ROI of your social media advertising to considering a Snap profile for your brand, use their expertise to your advantage. Tap your agency for valuable insight about your specific potential weaknesses, threats and opportunities for success.
Outsourcing Your Social Media Increases Productivity
Most Communications Managers oversee several aspects of an integrated marketing strategy, each with many moving parts. Since agencies are proficient at working anonymously, outsourcing often helps Directors free up time they would otherwise spend executing or managing social media. In addition to unburdening valuable internal resources; social media agencies are experts at reporting on key performance indicators. They often employ powerful measurement tools in their analysis which cost you a fraction of the total subscription cost. How often you receive results and what gets measure is up for negotiation, but overseeing the 10,000 foot view will definitely save you time compared with being in the trenches. If you're curious, this Power Social Media blog post summarizes additional social media manager tasks an agency can handle on your behalf.
Outsourcing Social Media Creates Synergy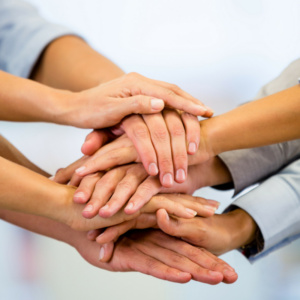 It may amaze you what a talented, driven team of professionals can do when they're focusing their strongest skills on your brand's success. A great social media marketing agency acts like an extension of your internal communications department and seamlessly integrates to alleviate pain points. Combining your in-house and outsourced team can bridge gaps between your existing marketing strategy and where you want to be.
Final Thoughts
Social media is constantly evolving and staying ahead of the curve requires a lot of energy. Many brands lack either the bandwidth to launch a full-scale operation internally, or the budget to hire and train dedicated social media staff members. For these companies, hiring a social media marketing agency can be the ideal solution for getting into the social media scene.
About Top Shelf
We firmly believe that "Teamwork Makes the Dream Work" at Top Shelf Digital & Social Media Marketing. Our talented team of digital marketing specialists works together to set your brand up for success. We offer full-service digital marketing services including:
Auditing your existing digital presence and assessing your competitors
Creating a unique digital marketing strategy to achieve your goals
Designing bespoke content for your brand
Distributing content across your digital channels
Reporting results and key performance indicator metrics
Now that you know a little about us, we'd love to hear about you. To see if your needs align with our skills; tell us a little about your brand.