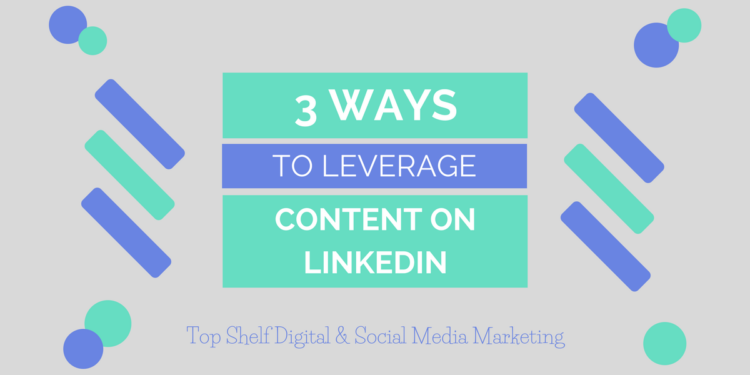 If you haven't already, it's time to update your professional profile by sharing rich media on your profile. Building a LinkedIn portfolio is a great way to showcase your best work – video, graphics, PDF documents, articles and more – in a way that's easy for potential employers or clients to digest.
How to Share Content on LinkedIn
Option One:
You can easily share a single photo, video or article URL with lead-in text as a status update:

The main drawback of this option is your content won't be as easy for people to find because it will get buried in your feed. If you're looking for a way to promote content that will exist in perpetuity, consider options two and three.
Option Two:
If you want to post something a bit more lasting that lives on LinkedIn, we recommend you post it as a LinkedIn article:

The advantage here is that you have a much more expansive format to convey your message. You can include video, images and a link to any relevant parts of your website. If you're sharing media articles, include a lead in, then the link to the coverage, and then the call to action, e.g. (book you as a speaker, buy your book, sign up for a webinar, etc.). Make sure that you've got a strong call to action sending people to the website to ensure that you move prospective customers through your sales funnel: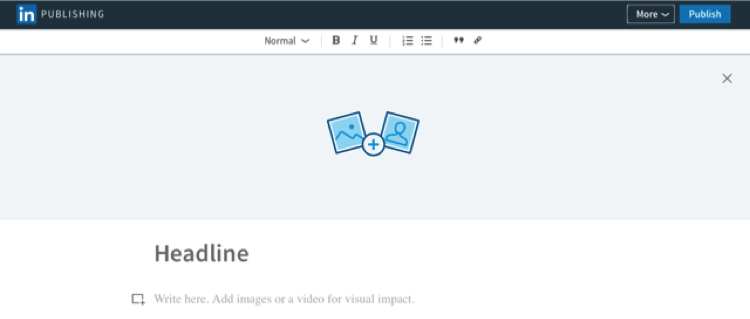 Option Three:
LinkedIn also offers a native way for you to showcase articles, videos, or photos directly on your LinkedIn profile. Creating a LinkedIn portfolio allows you to associate rich media with current or former positions to strengthen your digital resume.

This third option offers the most fluid transition between the LinkedIn and your content, which is almost always preferable on social media platforms.
Final Thoughts
This year, do more than just update your skills and work experience on LinkedIn. Add rich media to your profile and build up your portfolio. Choose two or three of the best examples of your work from each position you list on LinkedIn. Consider whether it makes more sense for you to showcase breadth or depth with your rich media.
If you need help developing your personal brand and strategizing which content you should highlight, we can help. To see if your needs align with our skills; tell us a little about your brand.