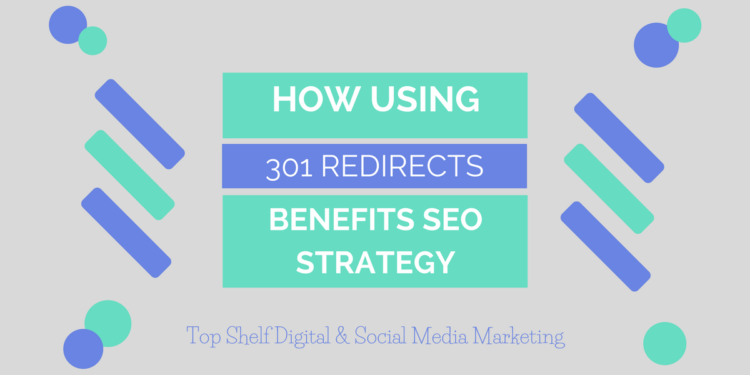 There are several types of URL redirects, but this post focuses on 301 redirects. They are part of a strong SEO strategy and communicate to search engines the content on a page has "Moved Permanently" to another location.
When to Use 301 Redirects
There are lots of reasons to use 301 redirects. Most importantly, they preserve the page rank and authority from old content or domains when updating web pages and web domains.
"A 301 redirect is a permanent redirect which passes between 90-99% of link juice (ranking power) to the redirected page. 301 refers to the HTTP status code for this type of redirect. In most instances, the 301 redirect is the best method for implementing redirects on a website." – Moz
It takes time for search engine spiders to identify and recognize 301 redirects. If your site isn't crawled often it can take longer for the redirects to be indexed. This can be a problem if your site isn't regularly updated with new content. Over time, search engines will index properly executed 301 redirects and the rankings from the previous URL will transfer to the new URL.
Should Every URL Have a 301 Redirect?
Another way to ask this question: "Is it bad to have 404 Error Pages?"
There are competing schools of thought when it comes to 404 error pages. Some developers want to avoid them at all costs whereas others are comfortable letting any mistyped URL go to an error page. We agree with the SEO experts at Moz, who recommend a hybrid solution. Redirect appropriate URLs  and let others forward to error pages.
We recommend you use 301 redirects in the following three situations:
Uses an obvious URL that visitors and links intend to reach
Receives significant web traffic
Has important inbound links from significant external sources
Keep in mind that redirects should make intuitive or sematic sense to your web visitors. If none of those three circumstances apply, and there's no obvious place to redirect web traffic, it's acceptable to allow URLs to forward to a 404 error page. Why are 404 error pages okay? Search engines are becoming more and more savvy to redirects. In cases where old content redirects to a home page or non-relevant new content, search engines can ignore the 301 redirects and forwarding traffic to 404 error pages anyway. This defeats the purpose and effort of setting up the 301 redirects in the first place.
Tip: If you're going to use 404 error pages, best practices dictate that you create strong, custom 404 content. For examples, check out this awesome post.
Final Thoughts
When it comes to forwarding web traffic from an existing URL to a new URL, more often than not you should use a 301 redirect. Consider hiring a professional web developer if you're not sure how to get started or you don't think you can execute the redirects properly.
To see if your needs align with our skills; tell us a little about your brand.